Purchase FastGlacier
FastGlacier is free for personal use only. Users who run the application in commercial, business, government, or military institutions, or for any other profit activity must purchase a Pro license.

One license allows you to install FastGlacier on a single computer. Your license can be transferred if you change your PC. License is lifetime and includes one year of free upgrades and patches.

After your payment is processed, you will receive an e-mail message with confirmation and your Activation Key. In most cases your Activation Key is delivered instantly.

We absolutely guarantee your purchase. Our unconditional 30-day no-questions-asked 100% money-back guarantee makes your purchase RISK FREE.

Questions? Please don't hesitate to contact us.
We offer the following volume discount pricing
Unit price (USD)
First 1
Next 2 - 6
Next 7 - 20
Next 21 - 50
Next 51 - ..
$39.95
$25.97
$21.97
$19.97
$15.98
Payment Processing
Payments are securely processed by BlueSnap e-commerce system. BlueSnap uses the industry standard SSL to encrypt communications, on all order pages, ensuring your transactions are secure and confidential. Click here to read the BlueSnap Privacy Statement.

Payment Methods:

BlueSnap works with all the major credit and debit cards. These include: Visa, Mastercard, Discover, Diners Club, American Express, Carte Bleue, and JCB.

Other Payment Methods:

PayPal
Local Bank Transfers
Electronic Checks / ACH
Wire Transfers
Moneybookers
Purchase Orders
Real Time Bank Transfers
Phone and Fax Orders
Direct Debit
Mail Orders

BlueSnap Contact Info:

Worldwide Corporate Headquarters - Fremont, CA, USA:
Tel: +1 (866) 312-7733 General & Support
Tel: +1 (866) 475-4687
Fax: +1 (858) 777-5553

Mailing address for correspondence:
BlueSnap, Inc.
142 N. Milpitas Blvd. #435
Milpitas, CA 95035-4401
USA

Research & Development Office:
60 Medinat HaYehudim Street
Herzliya Pituach
Israel
Tel: 09 9556203
FastGlacier 3.4.7 Freeware

People like FastGlacier!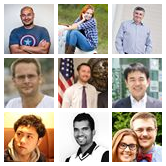 "Your client software has been wonderful to use and has made working with the Glacier service a pleasant experience. What I like most about FastGlacier is that it's extremely easy to use, even for non-technical/IT people." - Rob Costello, Pro User
"Your product recently saved me after I deleted everything I had locally. But with FG, I restored all our video and photos from AWS. Phew! Divorce averted!!" - Jamie C., USA
"Spending ~$40 on @FastGlacier was one of my best software purchases." - J Biggert (Twitter)