IAM Roles for EC2 - Overview
IAM Roles for EC2 allow you to access Amazon Glacier storage from EC2 without transferring your Access Key ID and Secret Access Key to the instance.

You define the Role in your IAM AWS Console and launch the EC2 instance with this role. Applications running on such instance are now able to obtain temporary Access Keys from instance metadata. These access keys are rotated during the day providing you an additional layer of security.
To connect to Amazon Glacier from EC2 via IAM Role:
1. Start FastGlacier and click Accounts -> Add New Account.

Click Accounts -> Add New Account to add new account.

Add New Account dialog will appear:

Add New Account dialog.

2. Enter account name and choose Amazon Glacier on EC2 via IAM Role as a storage type.

3. Click Add new account.

4. Choose the newly added account from the accounts menu:

Click Accounts -> Account Name to switch between accounts.
FastGlacier 4.1.5 Freeware

People like FastGlacier!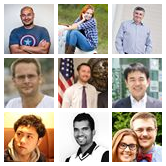 "Your client software has been wonderful to use and has made working with the Glacier service a pleasant experience. What I like most about FastGlacier is that it's extremely easy to use, even for non-technical/IT people." - Rob Costello, Pro User
"Your product recently saved me after I deleted everything I had locally. But with FG, I restored all our video and photos from AWS. Phew! Divorce averted!!" - Jamie C., USA
"Spending ~$40 on @FastGlacier was one of my best software purchases." - J Biggert (Twitter)