What is FastGlacier
FastGlacier is a freeware Windows Client for Amazon Glacier - an extremely low-cost storage service that provides secure and durable storage for data archiving and backup.

FastGlacier enables you to upload your files to Amazon Glacier using your full bandwidth. With FastGlacier you can also download your files from Amazon Glacier and manage the vaults with ease!

For Windows 98/ME/2000/2003/XP/Vista/2008/7/8/2012

Fast multi-threaded http engine allows you to upload and download your files at full speed.
Click image to view other screenshots.
Why FastGlacier
25 Feb, 2016 - FastGlacier Version 3.0.1 Released
Maintenance release
Minor improvements and bug-fixes
08 Jan, 2016 - FastGlacier Version 2.9.7 Released
Added support for new Amazon Glacier region - Asia Pacific (Seoul)
Improved Upload Folder Dialog to allow multiple folders selection
Improved address-bar to allow filtering and edit-mode
Added support for External Vaults to command line tools
Various internal improvements and bug-fixes
07 Sep, 2015 - FastGlacier Version 2.8.3 Released
more news..
FastGlacier 3.0.1 Freeware

People like FastGlacier!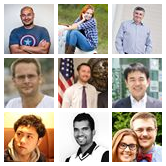 "Your client software has been wonderful to use and has made working with the Glacier service a pleasant experience. What I like most about FastGlacier is that it's extremely easy to use, even for non-technical/IT people." - Rob Costello, Pro User
"Your product recently saved me after I deleted everything I had locally. But with FG, I restored all our video and photos from AWS. Phew! Divorce averted!!" - Jamie C., USA
"Spending ~$40 on @FastGlacier was one of my best software purchases." - J Biggert (Twitter)