What is FastGlacier
FastGlacier is a freeware Windows Client for Amazon Glacier - an extremely low-cost storage service that provides secure and durable storage for data archiving and backup.

FastGlacier enables you to upload your files to Amazon Glacier using your full bandwidth. With FastGlacier you can also download your files from Amazon Glacier and manage the vaults with ease!

For Windows XP, Vista, 7, 8, 8.1, 10 and Windows Server 2003 (R2), 2008 (R2), 2012 (R2), 2016

Fast multi-threaded http engine allows you to upload and download your files at full speed.
Click image to view other screenshots.
Why FastGlacier
19 Sep, 2017 - FastGlacier Version 3.5.7 Released
Maintenance release
Fixed an issue with restoring files to UNC path
Very long path support for UNC paths
Minor bug-fixes for multi-part uploading engine
Improvements and bug-fixes in command line tools
Minor UI improvements and bug-fixes
Internal improvements and bug-fixes
05 Apr, 2017 - FastGlacier Version 3.4.7 Released
Added support for resuming inventory downloads
Added an ability to hide unused Amazon Glacier regions
Added an ability to modify inventory cache location
Improved retrieval process to preserve original file timestamps
Improved retrieval process to work-around invalid filenames
Fixed appcrash when temp folder points to non existent location
Various internal improvements and bug-fixes
15 Dec, 2016 - FastGlacier Version 3.2.7 Released
Added support for new Amazon Glacier regions in Canada and London
Added support for credentials via AWS config file and environment variables
SSL setting moved to the account level
Other minor improvements and bug-fixes
more news..
FastGlacier 3.5.7 Freeware

People like FastGlacier!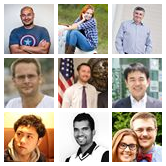 "Your client software has been wonderful to use and has made working with the Glacier service a pleasant experience. What I like most about FastGlacier is that it's extremely easy to use, even for non-technical/IT people." - Rob Costello, Pro User
"Your product recently saved me after I deleted everything I had locally. But with FG, I restored all our video and photos from AWS. Phew! Divorce averted!!" - Jamie C., USA
"Spending ~$40 on @FastGlacier was one of my best software purchases." - J Biggert (Twitter)